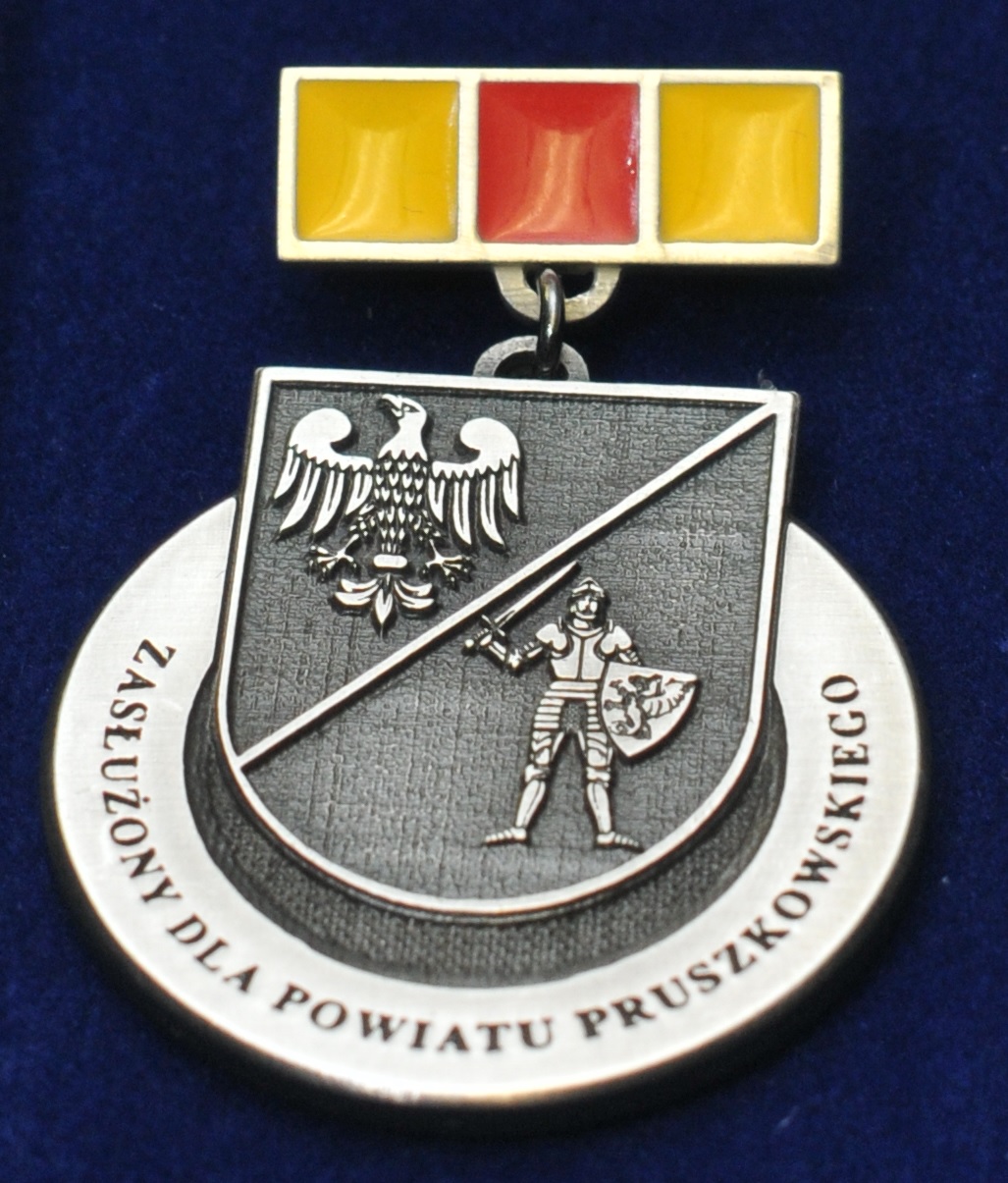 The municipal authorities of the Pruszków district decorated Prof. Henryk Skarżyński with the medal of merit in the category 'Health' during local celebrations of the 25th  Anniversary of Freedom.  The celebration took place on 17th October at the Youth Center of Culture in Pruszków.
The Anniversary was the occasion to honor the most distinguished citizens of Pruszków. The medal of merit is awarded to individuals, companies and organizations in recognition of their work for the benefit of the local community and creating the positive image of the Pruszków district. Medals are awarded in 9 categories: Friend of the Pruszków District, Social Work, Safety, Culture, Sport, Education, Administration, Health and Young Talent.
It is worth mentioning that at the occasion of the Anniversary, The Organizing Committee of the 70th Anniversary of the Armed Deed in Volhynia and Eastern Galicia decorated the standards of the Pruszków district, the Pruszków Volunteer Fire Department, Pruszków Police Department and Raszyn Volunteer Fire Brigade with the Memorial Cross of the Victims of Genocide.