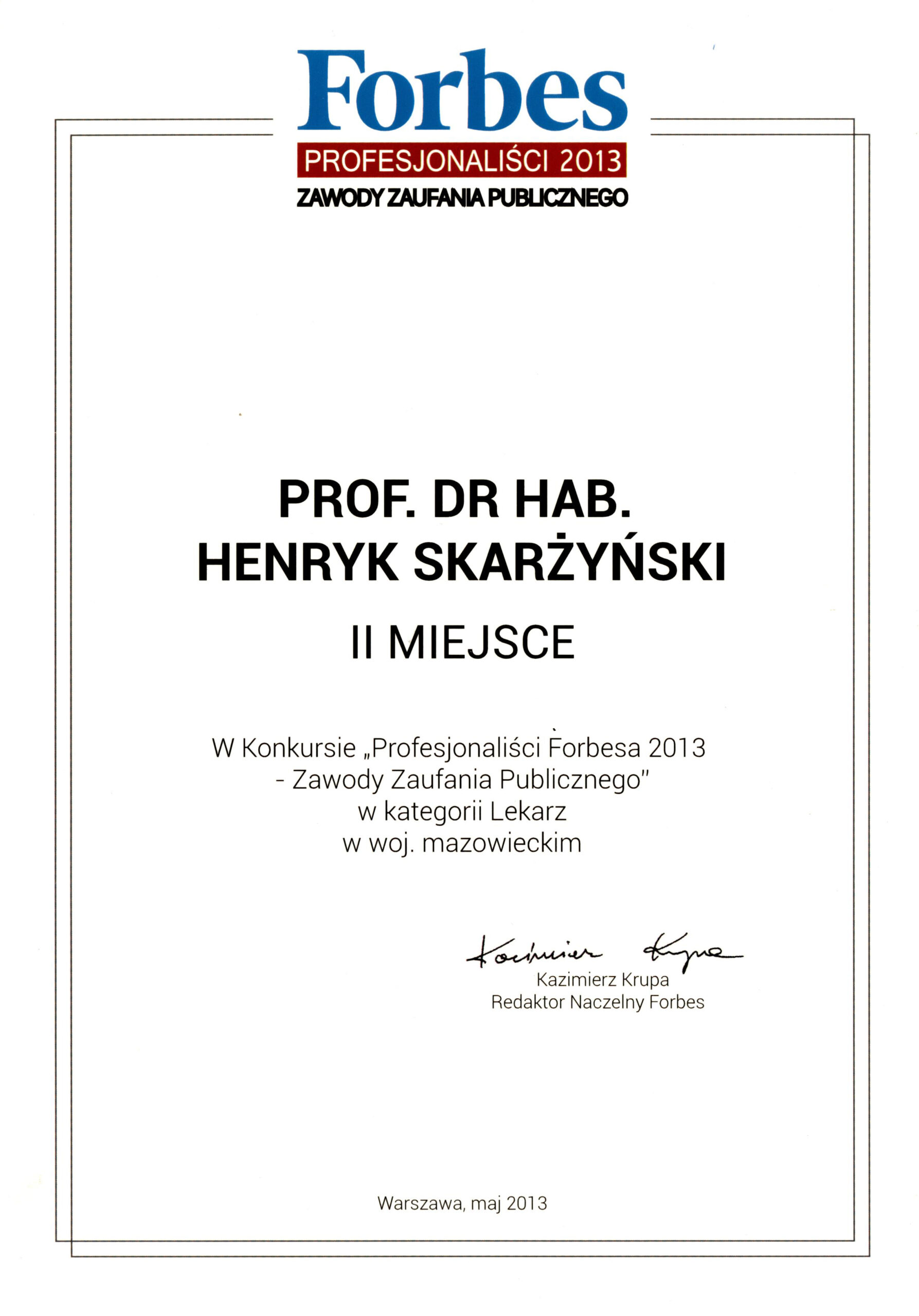 On 29 of May, 2013, at the gala ceremony in Polonia Palace Hotel in Warsaw, the Professionals of Forbes 2013 from Mazovia Region were announced. The Forbes Magazine pursued a contest which enabled the magazine's readers to choose the best advocates, actors, physicians and solicitors from the Mazovian Voivodship.
In the category "physician" , the second in the ranking of Professionals of Forbes 2013 from Mazovia Region was Prof. Henryk Skarżyński. In support of this decision the Chapter quoted the piece of Eulogy prepared by Prof. Michał Kleiber, the President of Polish Academy of Science, for another ceremony (the Oscar of Polish Business):
"Professor Skarżyński is the exemplar of a civic life attitude. He is a man of knowledge, passion, talent and modesty. He is also a brave man. And he has a courage to put his dreams into effect."
The first in the ranking was prof. Anna Wilmowska-Pietruszyńska, the Chairwomen of the Board for Dependant People established by the Ministry of Health, and the third was prof. Zbigniew Czernicki, the Head of the Neurology Clinic of the Institute of Experimental and Clinical Medicine, named after M. Mossakowski.
The aim of the contest is to select the ambassadors of five occupational categories, who distinguish themselves for their professional and social activity, the outstanding opinion, who act actively for local groups, support charity, social and cultural activity.