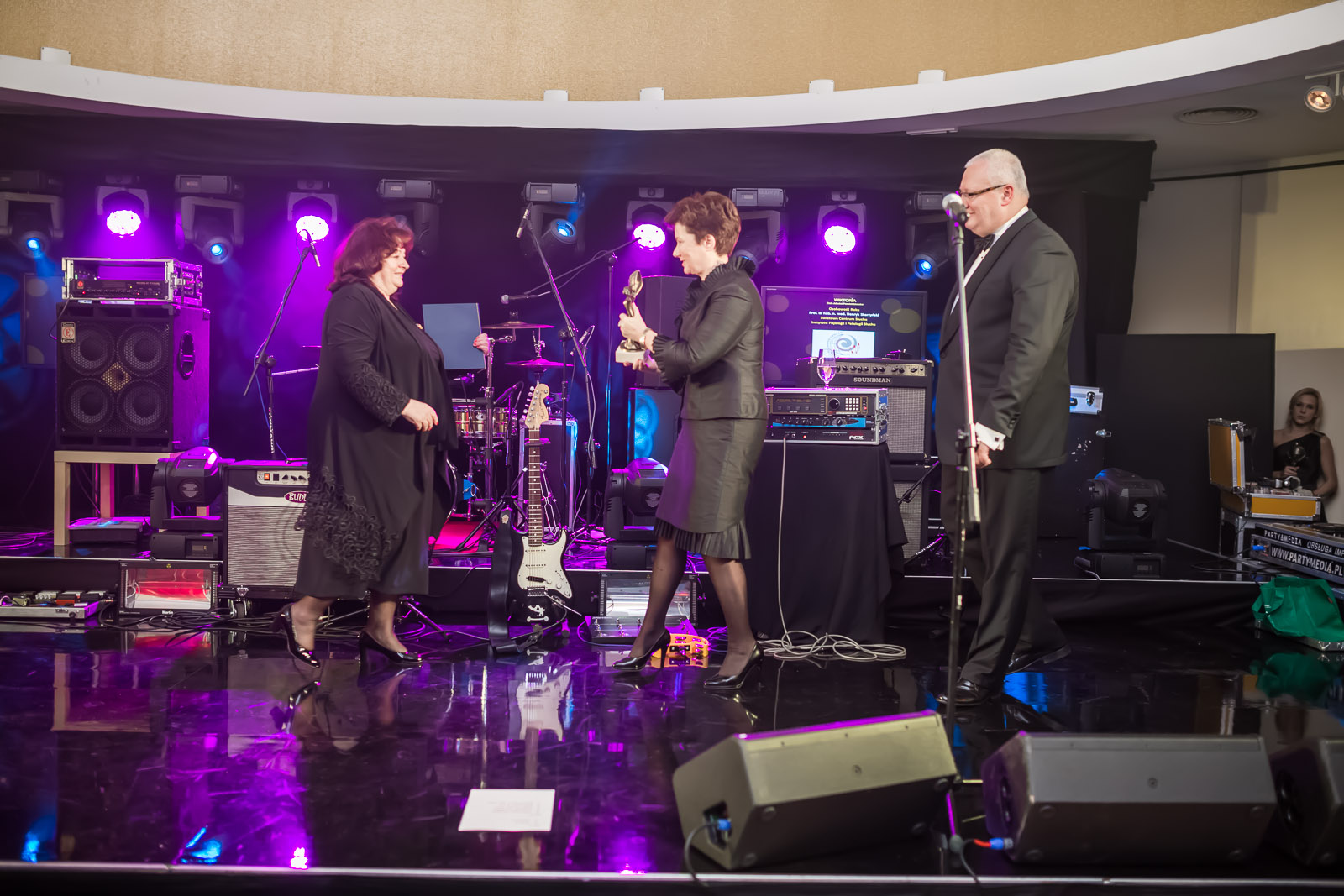 Statuettes of the 16th all- Poland economic plebiscite Victoria – Entrepreneurs' Mark of Quality have been awarded on the Gala Ceremony in the Radisson Blu Sobieski hotel on 26th October 2013.
Organizer of this competition was the Warsaw Chamber of Entrepreneurs, an organization which for 24 years already has been successfully acting for the benefit of entrepreneurs from Warsaw and Mazovia region. For 13 years it had been awarding only local companies. In 2011 this competition became Poland-wide and took on the name 'Victoria – Entrepreneurs' Mark of Quality'. The goal of this competition, however, remains unchanged.  It is to popularize the principles of ethics and honesty in business and to support the entrepreneurship. Today the Victoria statuette is recognized as a mark of quality, honesty and credibility in the world of business.
This year, 34 companies received Victoria statuettes. This record number of awarded companies is a sign that entrepreneurs are not afraid of the crisis – said Waldemar Piorek, the Chairman of the Warsaw Chamber of Entrepreneurs. For the first time in the history of this Competition, the Supervictorias have been awarded. The first person to receive this unique award was Prof. H. Skarzynski, whom the Chapter of this Competition has elected as the "Personality of the Year". The award received, on behalf of Prof. Skarzynski, his wife, Bozena Skarzynska. Other two eminent physicians also received the Supervictoria awards this year – Prof. Marek Durlik, Director of the Central Clinical Hospital of the Ministry of Interior in Warsaw, as the "Authority in the Gastroenterology Surgery and Transplantology" and Prof. Jerzy Szaflik, Director of the Clinical Ophthalmological Hospital in Warsaw and Head of the Ophthalmology Department of the Medical University od Warsaw as the "Authority in Eye Microsurgery".
Honorary patronage of the Victoria – Entrepreneurs' Mark of Quality Competition held the Ministry of Economy and voivodes. This year the Chapter of the Competition comprised Waldemar Piorek, the Chairman of the Warsaw Chamber of Entrepreneurs (President of the Chapter), Barbara Wlodarczyk, TV journalist (Secretary), Bozena Lubinska-Kasprzak, the President of the Polish Agency for Enterprise Development, Magdalena Cwen-Hanuszkiewicz, actress, Prof. Jerzy Bralczyk, linguist, specialist in the language of media, publicity and politics, Tadeusz Mosz, journalist, TV presenter, economic publicist, Michal Fajbusiewicz, publicist, screenwriter and movie producer, Waldemar Dziak, member of the Polish Academy of Sciences, professor of arts, politologist, journalist, Mariusz Hildebrand, President of the Board of the BIG InfoMonitor S.A.